The E.S.P.R.I.T. Industries Campus – Esli has two buildings located nearby: the Campus and the Electronic Platform
The campus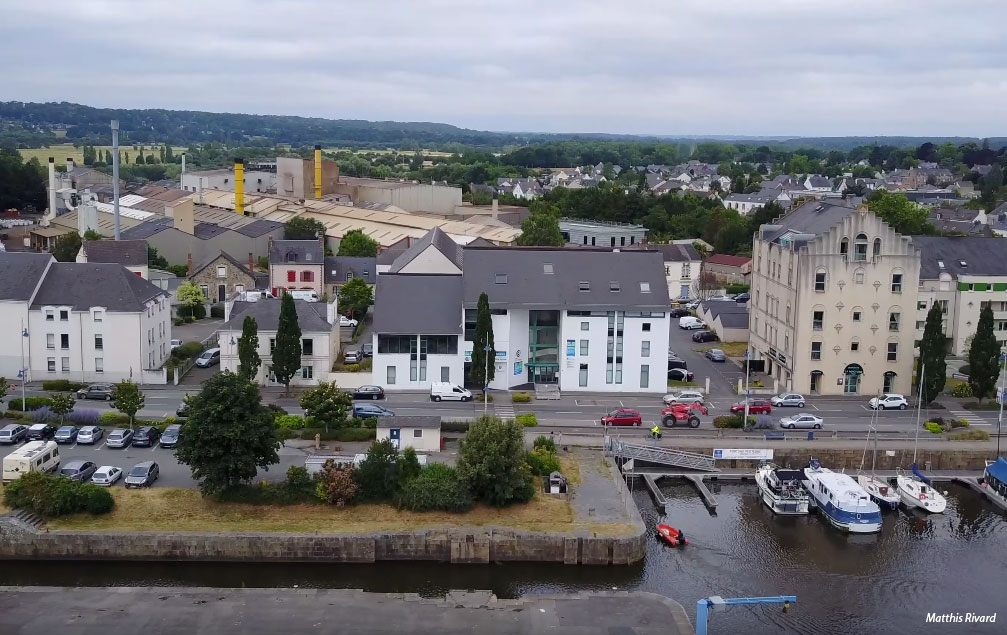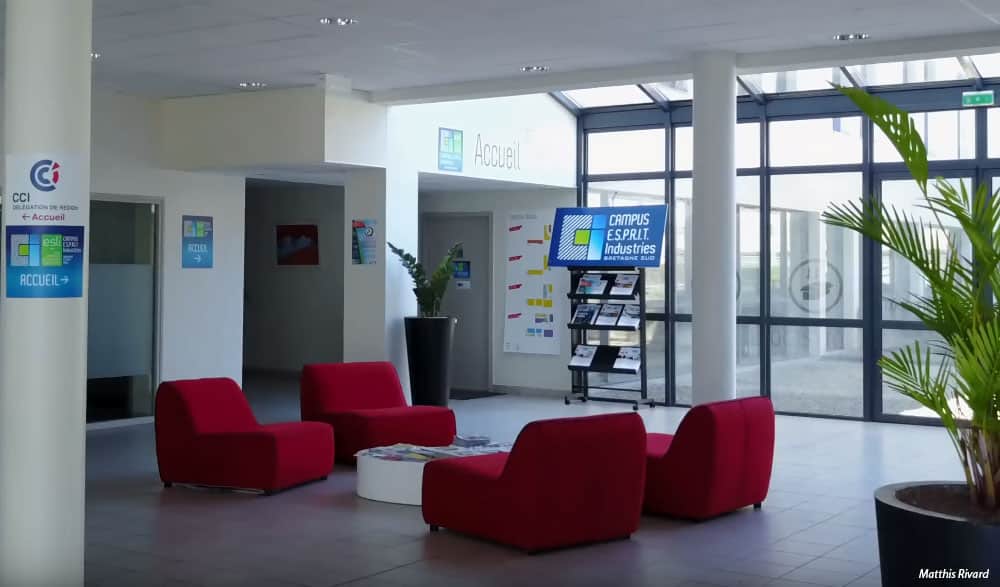 The Campus offers a pleasant living environment for our students. The courses take place on a 3000 m2 campus with amphitheaters, classrooms suitable for group work, 2 computer rooms, 1 computer network deployed in all classrooms, 1 wifi network, software packages suitable for training modules such as an ERP, VSM, etc. In the evenings, learners have access to computer rooms and classrooms to work alone or in groups at a personal pace.
Nearby shops less than 10 minutes from the campus offer a quick takeaway offer: panini, salads to compose, sandwiches, … A cafeteria is available for learners who wish to have lunch on site.
A relaxing area, rest room, terrace, pool ,… allow you to get together for convivial moments.
A unique platform in France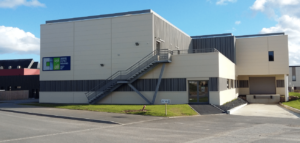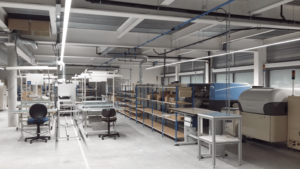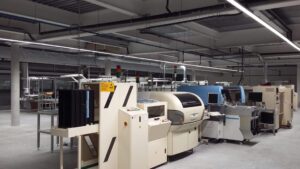 The electronic platform aims to train high-level operators and technicians to meet the demand of companies in high-tech occupations. Our technical platform ensures the entire chain of production activities in electronics: the establishment of the specifications – assembly – brazing – testing and control phase – repairs if necessary.
As such, the tray is equipped with a complete CMS line consisting of a stripper, a screen-printer, two automatic placement machines, and a 9-zone refusion oven.
A double wave, manual implementation and control stations, AOI and in-situ testers allow to complete the production tool.
Operators also have tools for repairing maps, heating plates, repair stations (BGA, QFN…), brazing/debrasing stations, binocular magnifying glasses.
The platform's equipment allows small series of electronic cards to be produced or tested for very advanced uses.
The space of the platform is organized in islets, as in a production plant in Electronics. Shelves dedicated to the storage of electronic components have been set up, as well as a stuve as in a real professional warehouse. The building is equipped with a specific antistatic floor protecting against static electricity which is essential for electronic production. All operators are equipped with gowns, heels and antistatic gloves and handle on worktops themselves antistatic, just like in the electronic production industry.
All training can be delivered on our platform or directly on company websites.